Intercol woodworking adhesives are developed for the specific woodworking manufacturing processes and speeds. We use the finest raw materials and advanced manufacturing processes to produce unique, high performance wood adhesive solutions.
Odourless, clean, easy to handle and extremely user-friendly, our wood glues are used in demanding precoating, profile wrapping, edgebanding, softforming, foam bonding, V-grooving and top laminating applications.
The revolutionary HM Futura range of hot melt adhesives can be used with most woodworking machines and provides superior adhesion of PVC, HPL, solid wood, melamine, wood veneer and other materials to MDF and chipboard.
Our waterbased recipes can be used for veneer applications but also for more constructive bonds in D3 or D4 waterresistant qualities.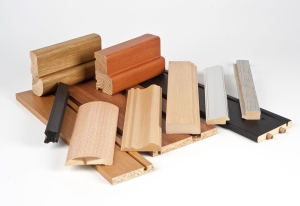 Would you like to find out if we can offer what you are looking for ?
Please use the enquiry form below and we will contact you as soon as possible.