Recent technological innovations have let to a range of advanced jetting adhesives of unmatched quality.
These very succesful formulation are now used in state-of-the-art production processes of corrugated and solid board Manufacturers all over Europe.

Intercol offers formulations for: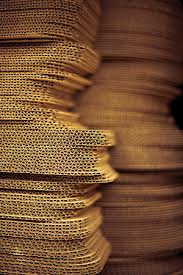 Folding Carton
Intercol offers suitable formulations for bonding PE coated and UV lacquered cartons.
Our formulations can be tailored to your specific requirements for open-time, deep-freeze & waterresistance and automated detection systems.
Intercol adhesives can be used on Jetting, Roller, Wheel and Patch applicators.
Clean and easy to use, they will offer you the best performance in any situation.
Corrugated Carton
Our innovative range for the manufacturing of Corrugated Carton can be used on wheel, roller and extrusion (jetting) systems and offer high performance and reliability.
Display / Lamination
Full surface lamination of cartons require specific adhesive formulations that offer; high wet-tack and lay-flat properties. Our adhesives do just that, and more.....
Tube Winding
Intercol offers a range of formulations that can be used for Tube Winding and Labelling of Carton Tubes.
Our Tube Winding formulation offer waterresistance, fast setting speeds, low consumption and specific hardness of the tubes.

Would you like to find out if we can offer what you are looking for ? Please use the enquiry form below and we will contact you as soon as possible.
For corrugated and solid board converting we have offer standard adhesive range, from stock available.

| | | |
| --- | --- | --- |
| Adhesive | Application | Remark |
| WB 900/4 | non-contact | Standard |
| WB 515 | non-contact | Economic |
| WB 898 | non-contact | Fast setting |
| WB 900/2 | non-contact | Extra water resistant |
| WB 906 | non-contact | Improved tack - fefco/09 and Tappi |
| WB 772 | contact | Standard and fast setting |
| WB 669 | contact | Economic |
| WB 620 | both | Plastic substrates |