Hot-melt adhesives have surpassed the efficiencies of other adhesives in many ways such as:
Being solvent free
Being environmental friendly
Economical priced
Easy to integrate in production lines
Provide a reliable production process
Provide a reliable bond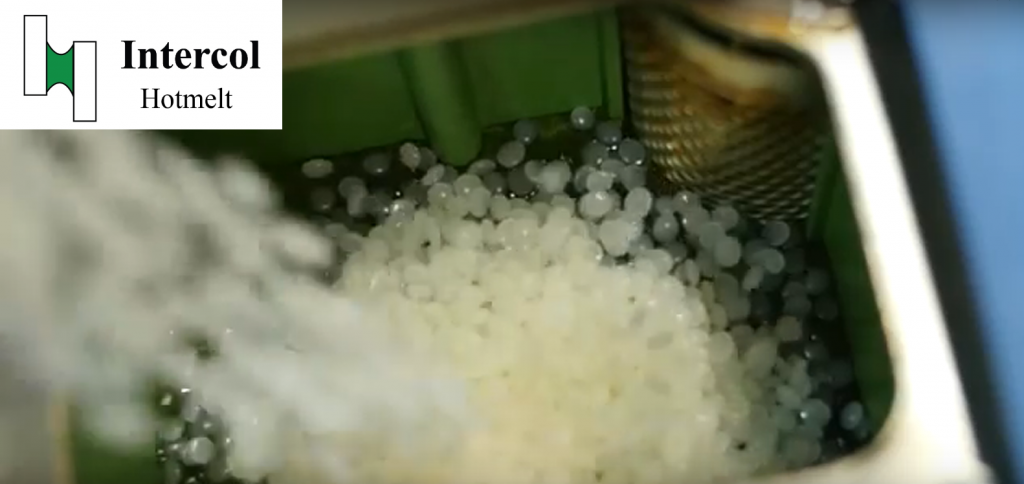 which are some of the reasons why they have become so popular today.
Hot melt adhesives are easy to use
In addition to ease of use, and lower processing costs and regulatory requirements, one of the main reasons why a hot melt is the adhesive of choice in many markets is due to its unrivalled versatility.
Hot melt can bond many substrates
Hot-melt adhesives can bond a great range of substrates such as:
cardboard
glass
ceramics
metal
leather
foam
wood
fabric
textiles
plastic
rubber
Hot melt viscosity
Hot melt is suitable for use on both non-porous and porous substrates because it won't flow away or through substrates. Even porous substrates can be assembled which usually more difficult to bond with, say, a solvent-based adhesive.
Hot melt adhesives provide excellent water and moisture resistanceand can create tamper-resistant seals. Hot melts can are used on hot, cold and wet surfaces. Most hot melt adhesives are thermoplastic, they can be repeatedly heated to melt and cooled to solidify.
Replacement for solvent based adhesives
Unlike solvent-based glues, hot melt adhesives do not lose their solvent and it's thickness when they solidify. Hot melts are 100% solid formulations, and shrink minimally when being cooled making it excellent at filling gaps.
Hot melts are favoured in many industries because it creates a bond instantly providing a fast method of bonding. Manufacturing processes can speed up production lines, making the entire assembly process more efficient – probably the biggest hot melt selling points and the reason to use in fast moving consumer goods and food packaging applications.
Easy production start and stop
Hot melt tanks with adhesive can easily be turned off and on, without the need to completely clean down, lock down, or flush the glue system a great manufacturing win.