Intercol is a Global supplier of Water Based Packaging Adhesives based in The Netherlands. Intercol has specific knowledge about packaging applications, in both mechanical performances, as well in food packaging allowed raw materials.
Intercol offers several Product Types of waterbased adhesives:
Acrylic
Polyurethane
Vinylacetate, ethylene
PVAC
PVOH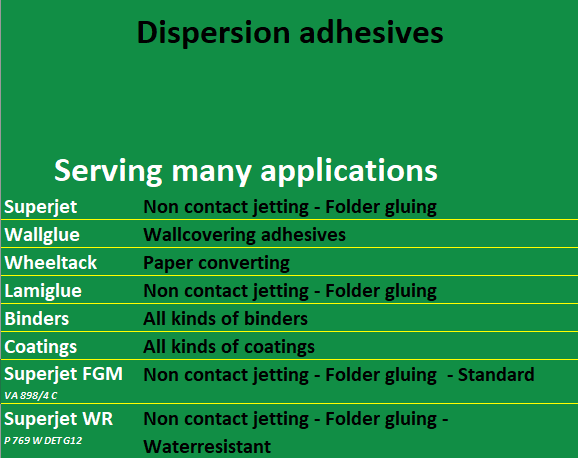 Intercol serves technically advanced adhesives for special applications like:
Corrugated Packaging
Specialty Packaging

Bonding laminations, bio-foils & coatings

Folding Cartons
Labeling
Laminating
An introduction to food safe packaging adhesives

Materials and articles intended for are intended to come into contact with foodstuffs, are subject to the following requirements with regard to their safety and suitability for use under food law special requirements and laws. At their production and use, adhesives play an important role. Already during the development of products for such applications, the adhesives industry therefore takes into account not only the technical requirements also include food law aspects. At Intercol we have a guideline to explain the complex food law issues in this context using the example of food packaging.
According to article 3 of the regulation (EG) No. 1935/2004
the final seller of manufacturer of foodstuff is not the only one responsible for the quality of food packaging, allthough the final producer is the only party that can check all circumstances. Ideally there have to be done an assessment for each type of packaging on:
Possible mass transfers into food (migrations).
Packaging safety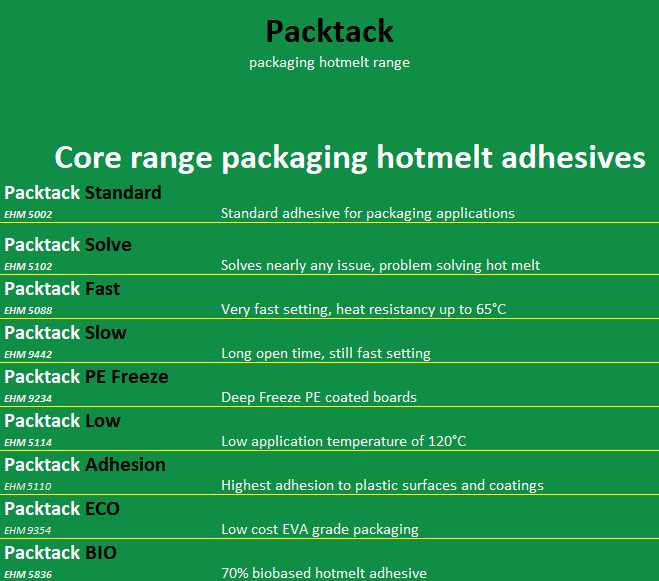 The requirements for food packaging are now so varied and extensive that for the design and manufacture of which the experts at all stages of production work together. To make this more easy, Intercol has introduced a new serie of adhesives, know as SML12 range.
nly if the adhesive manufacturer knows all the conditions just as well as the packaging manufacturer can he offer an adhesive that is tailored to the latter's needs.
For further questions, please contact us.