Intercol has multipe pest control adhesives for applications like:
Bedbug control
Mosquito and fly control
Termite control
Intercol's adhesives are used in manufacturing glue traps that catch pests. Intercol offers a range of smart, safe adhesives for tray and board products. Glue traps do not pose a toxic threat, therefore adhesive use is a growing option in the pest control market.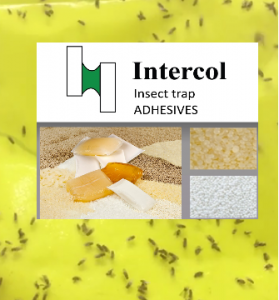 Insect trap adhesives
A specialised part of our range is dedicated to specified insects. See our standard range of insect trap adhesives here: