Every year, thousands of top brand food, beverage, pharmaceutical and packaged goods manufacturers rely on our hot melt adhesives, both on cost effective EVA technology, as highly efficiënt Polyolefine based hot melt adhesives.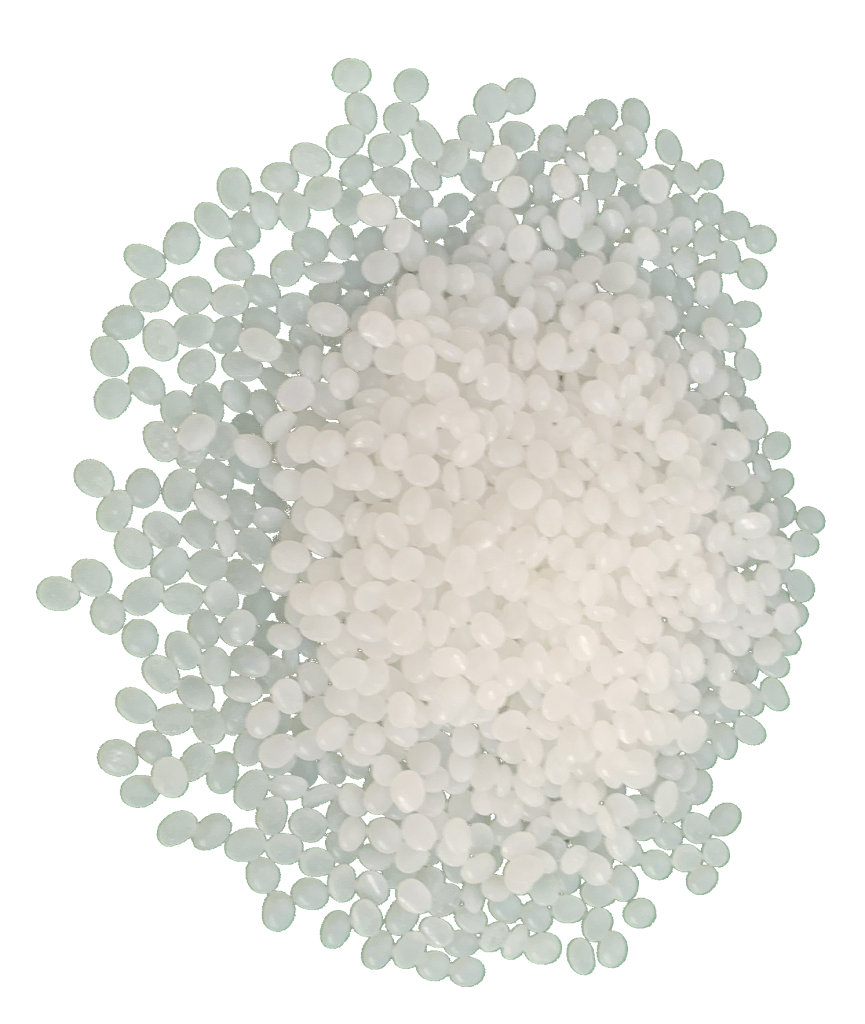 Less microstops, less downtime
With the product presentation, these brands distinguish themselves in better packaging and more efficient production lines. We have been able to give this improvement by taking hotmelts to a whole new level with our polyolefin hot melt adhesives; the incredible success for packaging hotmelts. This range of dedicated packaging hotmelt adhesives ha set the standard for packaging to a whole new level.
White Polyolefin technology
Technically advanced and exceptionally versatile, polyolefin hot melt packaging adhesives can be used with most machines, materials and packaging formats.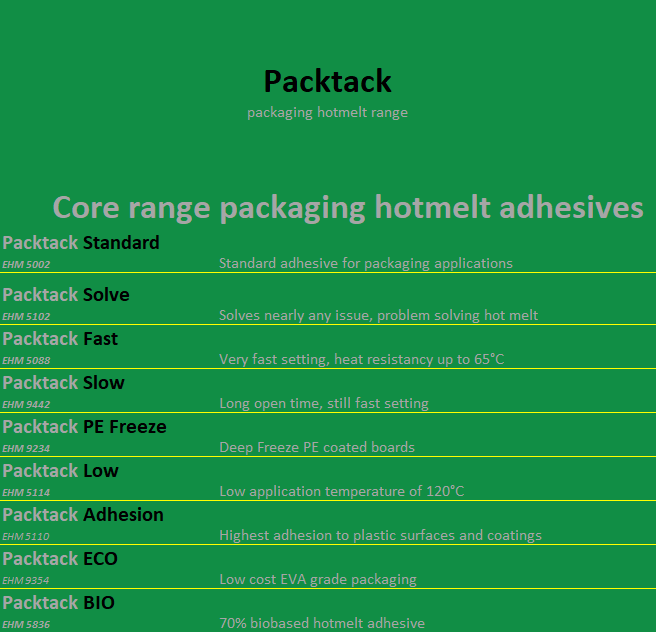 Dedicated applications
We also manufacture hot melt adhesives specifically designed for use with key standard applications such as folding cartons, wraparound cartons, side loaders and top loaders.
In response to the demands of the rapidly expanding convenience products industry, we have adhesives that adhere to coated surfaces and withstand temperatures ranging from -40°C to +70°C. In addition, our clean running hot melt adhesives can be sprayed very accurately at high speeds, making them ideal for powder-tight packaging, such as detergent, cereals, seeds, and pet food.