When a new package design unexpectedly conflicted with production
automation may be hard.
For paper packaging, waterbased and hot melt adhesives are easy to be automatically applicated. Such as bonding clear PET materials, where transparent self adhesive hot melt adhesives can be applied to bond a durable or reclosable bond.
Product packaging requires well-packaged product is to reflect that the sender puts value in the products and to ensure those products reach their destination in a secure and professional manner.
Packages are not always treated with the care they should receive. Therefore, the package has to be strong enough to ensure good protection. A Strong firm bond should be made with our packaging adhesives.
Packaging Glue Sticks
Hot glue sticks provide a Strong bond and fast setting . It will bond to cardboard, including corrugated cardboard and wax-coated boxes.
Intercl's hot glue sticks are of food-grade quality and come in a variety of sizes, depending on your needs. Paired with the right hot glue gun, these hot glue sticks will provide an efficient seal at an affordable price.
Bulk hot melt
As specially formulated hotmelts, hot melt adhesives can be tailored to adhere strongly to most materials including metal, plastic, rubber, ceramic, glass, wood, paper, leather, fabric and foam. Hot melts can also be used with confidence on hot, cold or wet surfaces.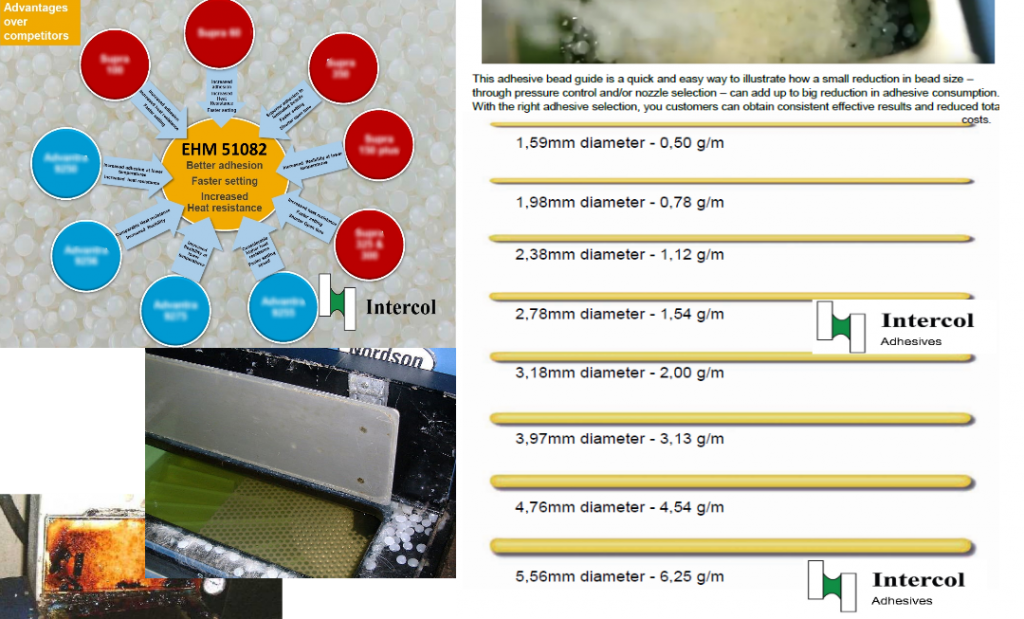 This unrivalled adhesive versatility has made hotmelts the first adhesives of choice within versatile markets such as:
Labelling
Woodworking
Product assembly
Bookbinding
Textile industry
Self-adhesive tapes
Converting.
Benefits
Hotmelts provide multipe commercial benefits.
Non hazardous
Low or no odour
100% solids
Clean and safe to handle
Save time and money