As a leading industrial adhesive manufacturer, Intercol specialises in producing adhesives for multiple industries worldwide. We believe you can't spent one hour in an urban area, without seeing an application that we serve. Our adhesives and coatings are seen in food-packaging, automotive, mattresses, whitegoods, parcel boxes, books, anti-graffity coatings and even involved in seeds.

A professional company with innovative R&D and technical specialists
Whilst some companies opt to manufacture consumer adhesives such as those used by hobbyists, Intercol has been creating advanced industrial adhesive formulations since 1972. We aren't seen in a DIY market, at least, not as ready to use adhesive. Many packagings still hide our adhesive unseen. And still, some suppliers to DIY markets may rely on our toll blending private label adhesives
Over the years, the global industrial adhesives market has grown significantly. Even more growth is expected because of the continued rise in demand from the automotive, packaging and parcel industries.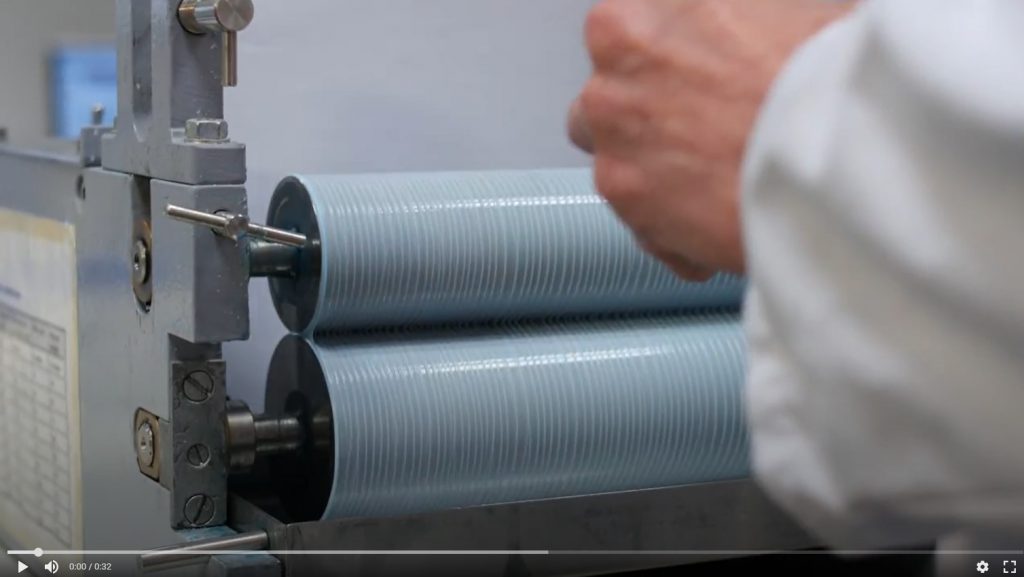 Packaging adhesives for consumer products
At Intercol, packaging and labelling are two of our largest product sectors in the FMCG market, FMCG is an abbreviation of  Fast Moving Consumer Goods, or Consumer Packaged Goods (CPG).
However we manufacture industrial adhesives for many more industries such as woodworking, filtration, product assembly, mattress construction, bookbinding, and automotive and transport.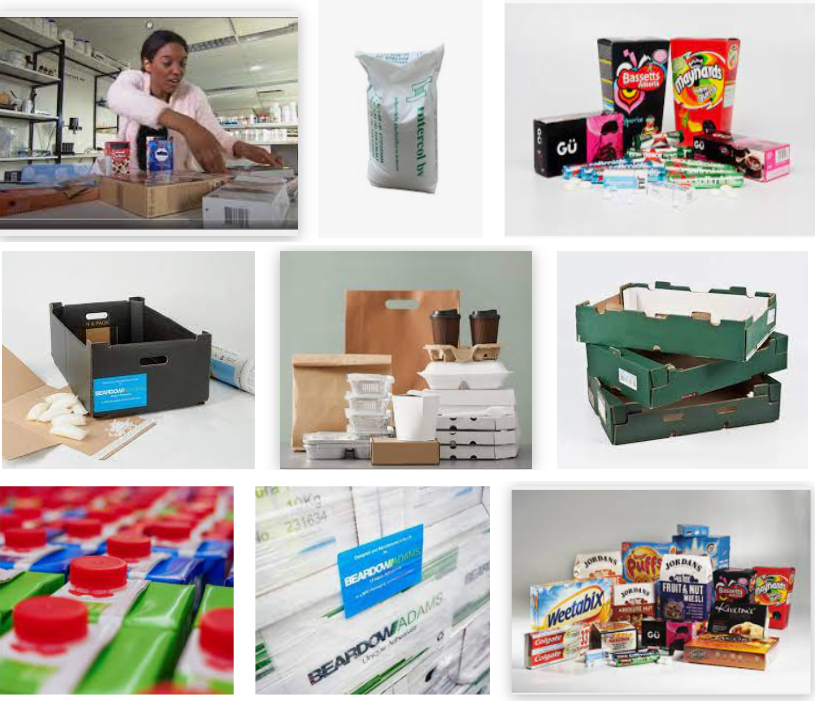 Hot melt adhesives
One of the most popular adhesive technologies used today is hot melts due to factors such as their ease of use and flexibility. Intercol manufactures and supplies hot-melt adhesives across the globe as well as water-based adhesives for applications such as labelling, dextrin and starch adhesives for paper lamination, solvent-based adhesives used in construction, packaging and paper handling, and dispersion adhesives. Eco-friendly sacrificial coatings to protect surfaces from graffiti and environmental pollution, and adhesive cleaners are also included in our product portfolio.
Over decades of investment in product development and customer-focused innovation, we have grown from a local adhesive manufacturer to a worldwide supplier. Because of our first-class facilities and our talented research and development team, we can offer customised adhesive solutions, no matter how complex the application requirement.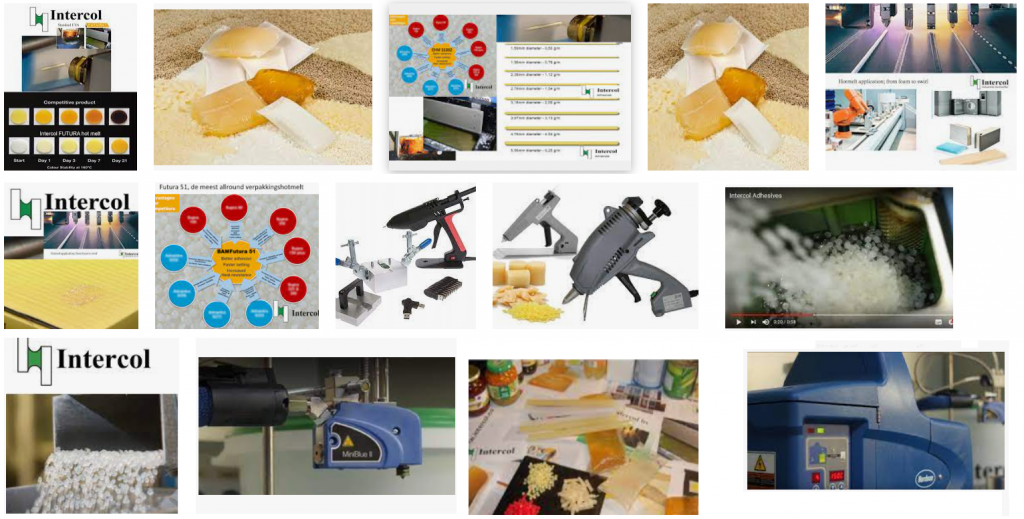 New adhesive technologies
Our innovative and advanced adhesive solutions are improving the industries of today and helping to meet the challenges of tomorrow's. We at Intercol are pleased to be pioneering contributors to bonding technology thanks largely to our creative and experienced adhesive R&D department, who are continually developing new grades and helping to ensure we stay ahead of the competition.
As a leading global adhesive manufacturer, our products can be found in over 70 countries. It is through the great relationships we have formed with our Global Partners that we are easily able to reach customers, wherever their location may be.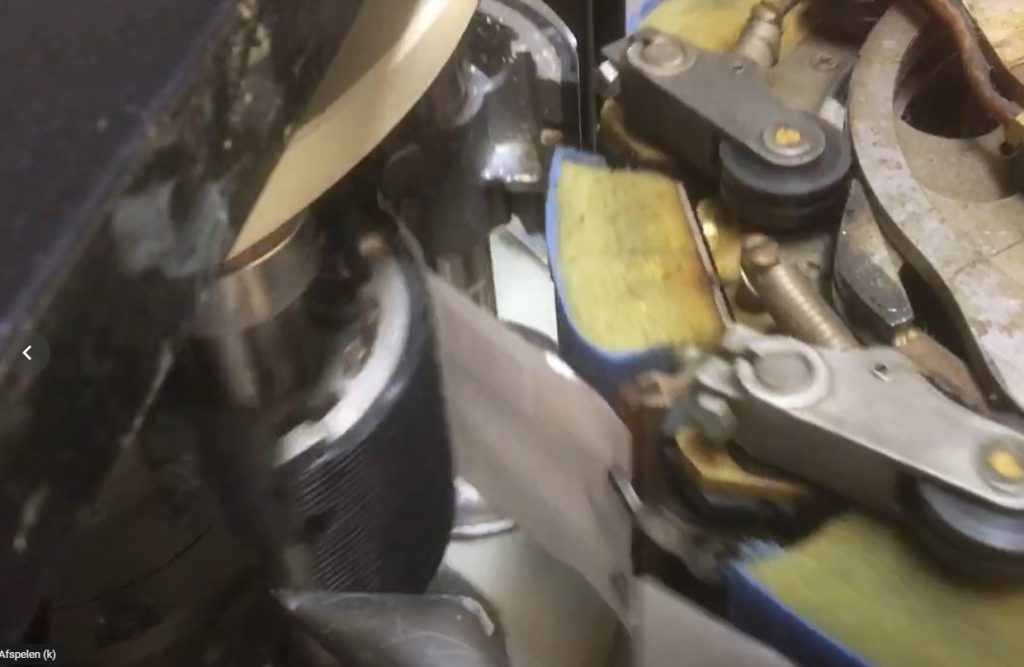 Application specific designed adhesives, optimized for your production process
These customers choose Intercol for many reasons, but the quality of our products and the variety of adhesives we have available are undoubtedly two of the biggest contributors.
We offer a wide range of industrial glues all the way through to individual application specific support and personalised levels of service. Customers benefit from our unrivalled customer service and unique support channels – such as our new adhesive optimisation platform (AOP) – when they choose us as their adhesive manufacturer.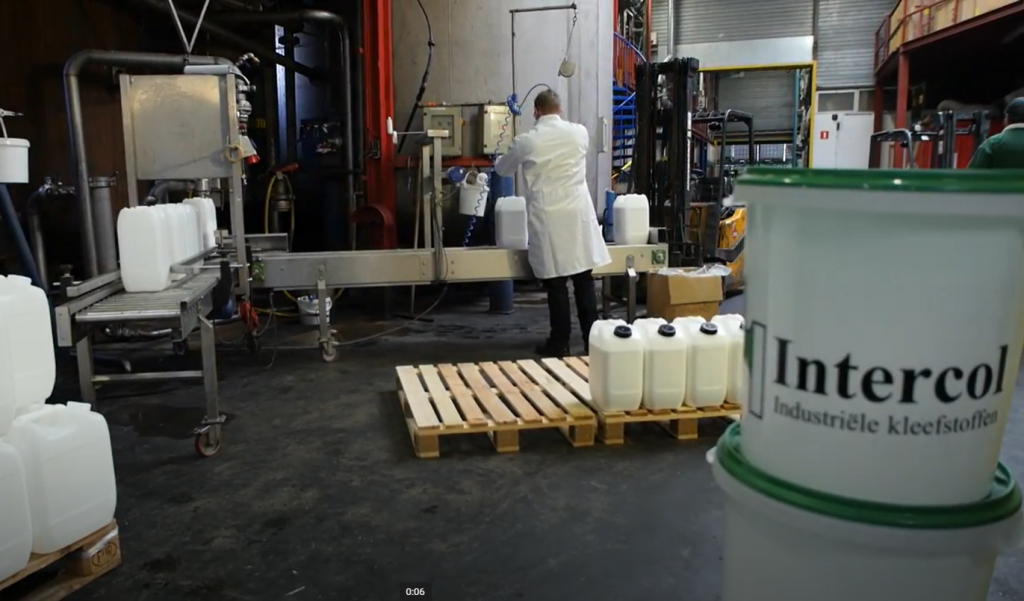 Reliable sourcing
We only use advanced formulation technologies and the latest raw materials from the best suppliers, which enables us to produce some of the finest adhesives available today.
These adhesives are designed to deliver optimum results in manufacturing processes for our customers. This could include benefits such as a reduction in energy use and less production downtime or improvements to a customer's product such as invisible glue lines and more reliable bonds. At Intercol, customers breathe easy knowing they can rely on our adhesives time after time.