Intercol provides support in multiple Hot Melt Processing Solutions. As one of the leading international manufacturers of adhesives and hotmelt we offer standard adhesives and tailored-made hotmelts for an efficient adhesive bonding process.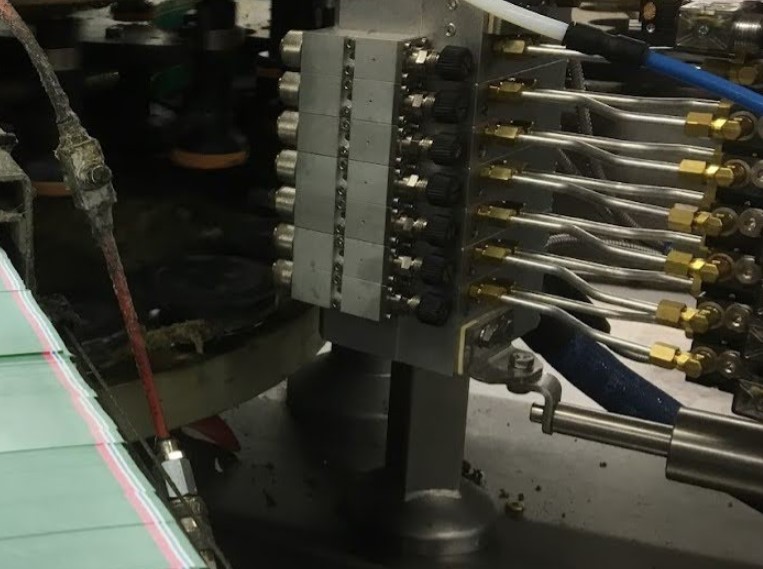 Instant available for slow, fast and paused production lines
Automated adhesive application can be part of an individual work cell or a complete production line. Hot melt adhesive can be applied accurate with excellent repeatability for increased production efficiency. Start ups and machine stops are efficiently because hot melt does not cure or dry. It can be ready for production in a couple of minutes and be idle for an hour and than be instantly available without problems. This is because hot melt is a thermoplastic, it's ready to use when melted and kept under pressure in a hot melt dispensing system. It does not cure or dry. It just solidifies and can be molten repeatedly.
Testing hot melt
Hot melt adhesives can be tested with manual equipment, to start up a new project. Manual guns are available at Intercol, and also at our R&D facilities in Ede, The Netherlands.
For furniture, industrial and domestic applications
Hot melt adhesives are seen everywhere, from your daily food packaging in the supermarket, to furniture assemblies and panel constructions.