Glue detection systems are increasingly used based on UV light detection. This system contributes to the quality of the products. However, the technology also faces challenges.
Optical Brighteners in white corrugated board
Optical brighteners in the paper make standard UV glue detection difficult
Through the use of optical brighteners in all kinds of paper and board, as well as through the recycling stream, non-optical whitening paper is also contaminated with this additive. This scatters the detection image.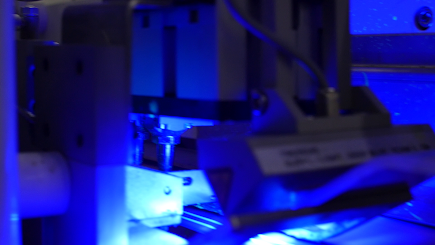 UV colourants
The standard agents used to provide UV contrast to adhesives are not demonstrably food-safe.
The current standard UV detection devices are not approved for use in primary food packaging!
Corrugated and folding, and solid board
Do you produce primary or secondary packaging for the food industry?
Until recently, it was not possible to use a demonstrable food-safe detection device that meets the requirements of current detection systems. Together with equipment suppliers and raw material suppliers from the food industry, we have found a demonstrable food-safe solution.
Food safety
Our food-safe SML 12 adhesives can now be equipped with a new range of UV detection agents, and you can produce guaranteed food-safe with Intercol's SML certificate.
Cardboard processors may want to equip their current glues with detection agents, and food safety will continue to be guaranteed. Such questions are known to us and in consultation we can fit them into existing adhesive recipes.
1935/2004/EC and PIM, 10/2011/EC
Application in food packaging:
In accordance with the European regulations laid down in the Food Safety Framework Act (1935/2004/EC) and the Plastics Implementation Measure (PIM, 10/2011/EC), this adhesive can be demonstrably used safely in food packaging. It is the duty of food packaging authorities to test the end product for food safety.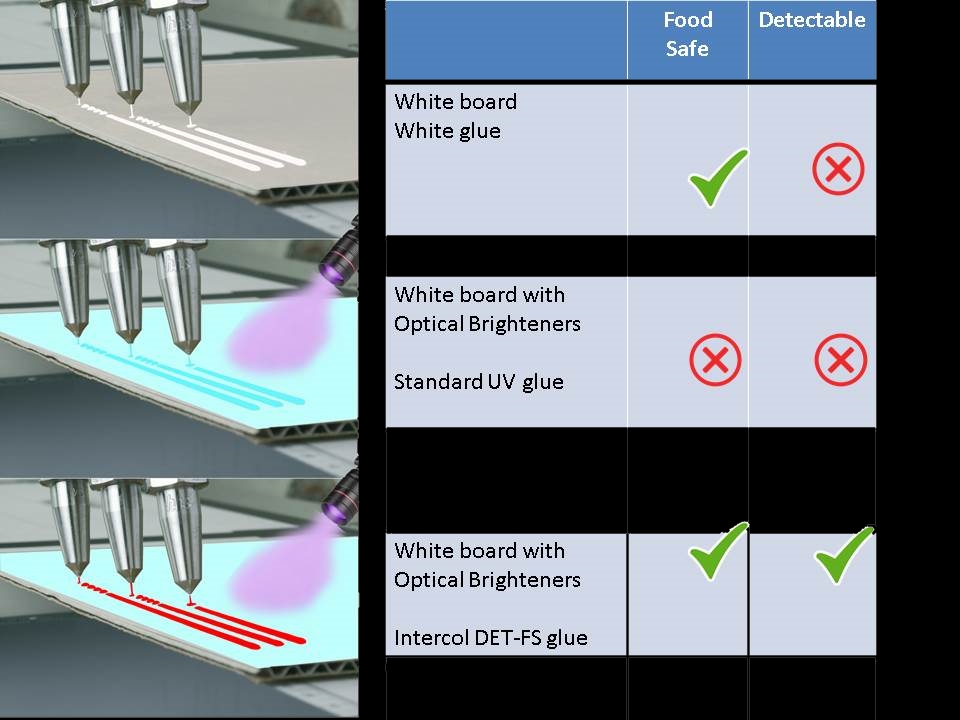 The above adhesive requirements, wishes and legislation result in an extensive range of SML adhesives that have already more than earned their spurs.