Finding the perfect Self adhesive hot melt for your application can be challenging, when found, and UL94 can be obtained.
PSA hot melt adhesives can be developed to match a sliding scale of fire resistance, in the end, it is to make sure the manufactured end product has to meet flame retardant requirements. Products can be:
Laminated textiles
Construction panels, wooden panels, furniture
Laminated non wovens
Flooring applications
etc.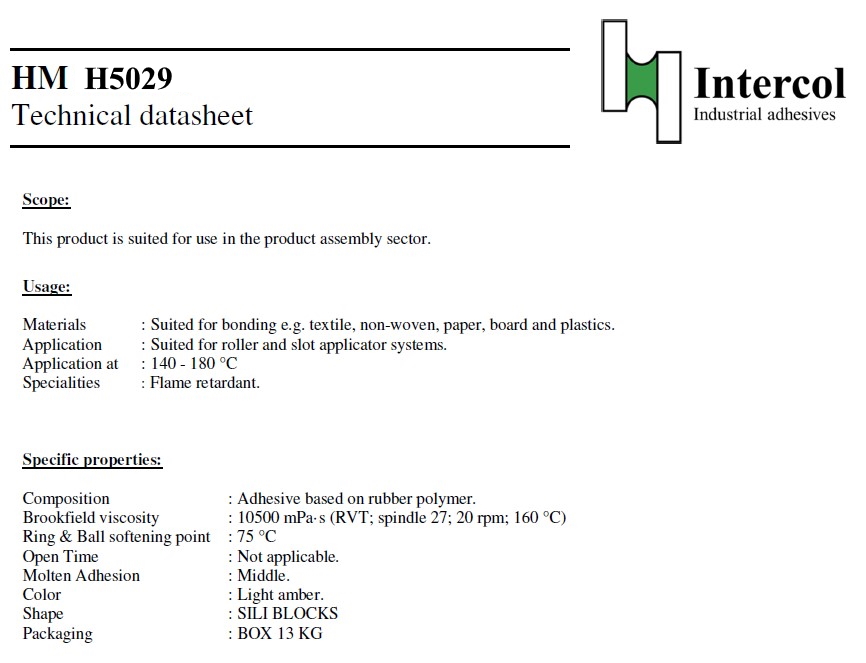 Flame retarding Rating Scale
Adhesive engineers can combine a number of additives to develop fire retardant adhesives, it may be feasible to to quench flames. Other requirements, like halogen-free formulations, may be another challenge. Developing such an adhesive is a careful balance between adhesive properties like:
Adhesion strength
Viscosity and rheology
Open time
Cure speed
Flexibility
Hardness
etc.
Fire resistant vs fire-retardant adhesives
Fire resistant adhesives don't burn and are able to withstand extreme temperatures. These can be cements for example.
Fire retardant adhesives are most organic and flamable by itself, FR additives help to extinguish the flames and slow the spread of fire.
Pressure Sensitive hot melt adhesives
For a full range and possibilities of our Pressure sensitive hot melt adhesives, Contact us at info@intercol.nl, +31 318 636363 or see our website PSA hot melt overview