Intercol is able to develop Fire retardant hot melt adhesives based on the following raw materials:
EVA
Polyolefin
Metallocene
PUR
PSA/ Rubber
Applications
Many Fire retardant applications are found in the electronics and building/construction industry, in commercial and domestic applications. Textiles, insulation-materials, laminates, non wovens, our adhesives can bond substrates together and offer additional flame retardancy.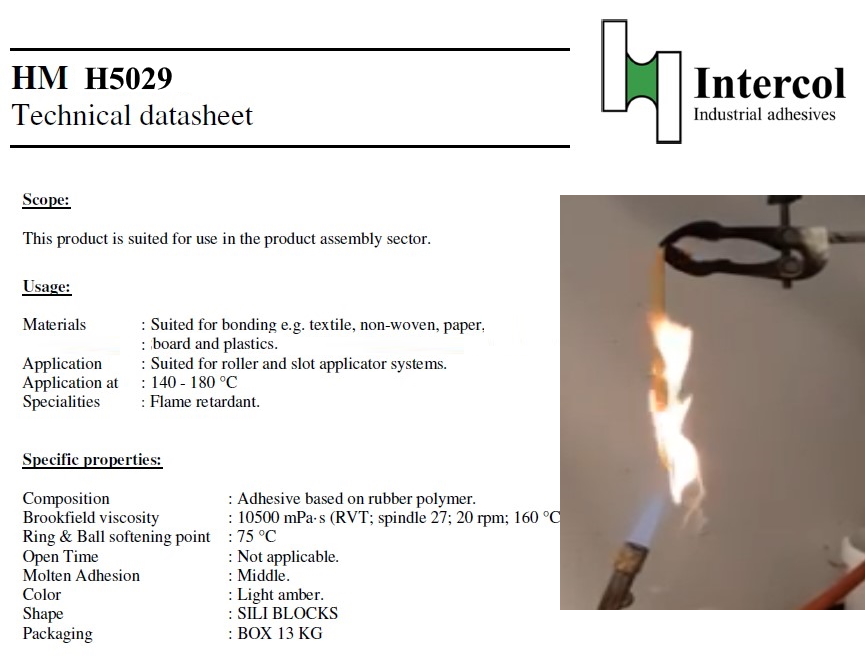 Taylor made adhesives
Intercol can make almost any hot melt or waterbased adhesive Fire retardant, with specific requirements on customer's request.