Intercol is a manufacturer of adhesives and coatings. Our own brand Intercol is industrially known as an adhesive. Besides our own brand, we are supporting many industries with your toll manufacturing services and know-how with R&D facilities.
Waterbased coatings
this may include a water-based spray-on coating or adhesive to provide fire protection. This can be used for industries such as automotive, rail, construction, offshore and marine.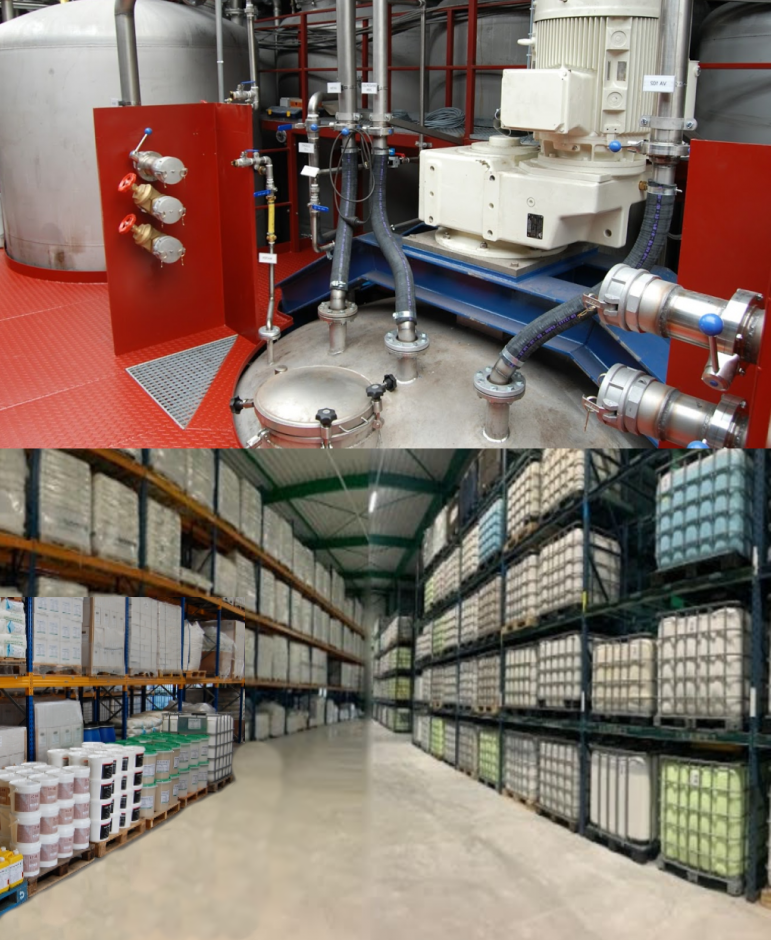 Polymers
The base of our coatings and adhesives is mostly a synthetic polymer like an EVOH of PVAC, together with other additives like film formers, adhesion promoters, fire retardancy products or UV blockers. Our in-house R&D department is experienced in optimizing water-based polymer blends and improve production efficiency for the batch to batch process.