Bonding pallet layers as a pallet stabilisation without or with less wrapping foil is an increasingly common solution for pallet stabilization.
Dispersion (cold crushing glue)
This adhesive can be applied with an low cost installation. Some stripes of glue are applied on the packaging. For each packaging material and application, a specific adhesive has to be supplied.
Hot melt
Hotmelt adhesives are available in 6 grades, from easy release to strong. Furthermore the adhesion strength is more easily influenced by the amount of adhesive. Hot melt adhesives can be applied as a bead or a swirl/spray.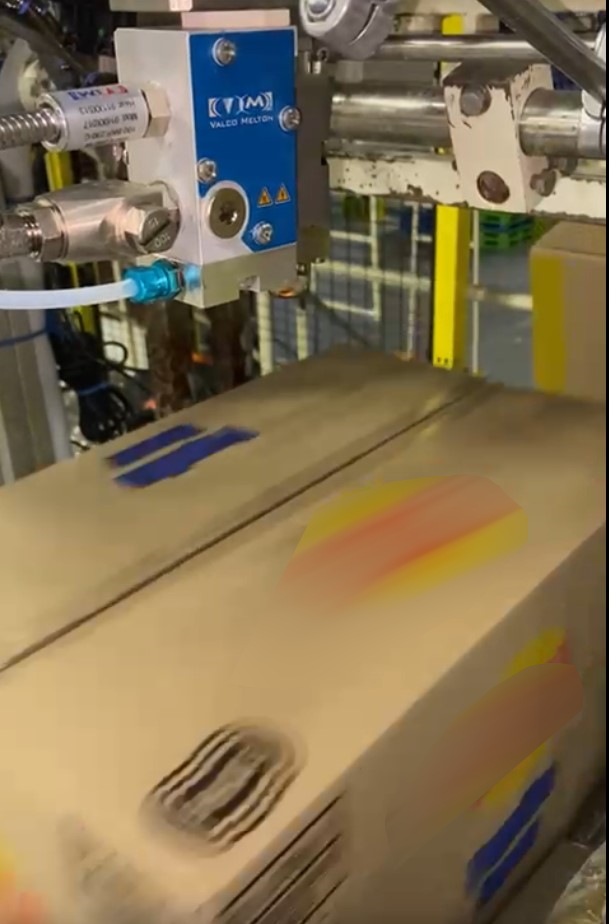 Palletising with adhesive instead of layers or foil
Palletising adhesives make layers stuck and as a result it can not move. Break Adhesive may be used on many substrates such as corrugated board, solid board, foils, paper and plastics. Depending on the grade it is possible to not leave behind sticky layer. When a package or box is lifted from the pallet the adhesion breaks without damage to the packaging. This adhesive application may avoid using foil or reduce it due to less layers needed. An adhesive solution is eco-friendly to the environment because there is less residual material. A hot melt system requires little space and is easy to integrate with a packaging line. The daily use of the packaging machine is very simple and low-maintenance.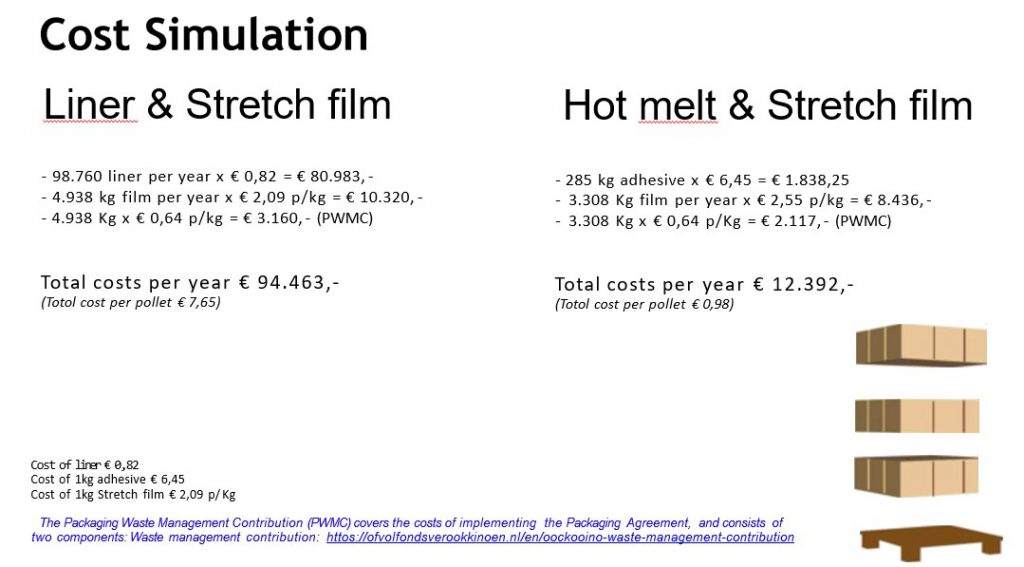 How to save on stretch film for palletizing
If you like to know more about palletizing with hotmelt adhesives, please contact us.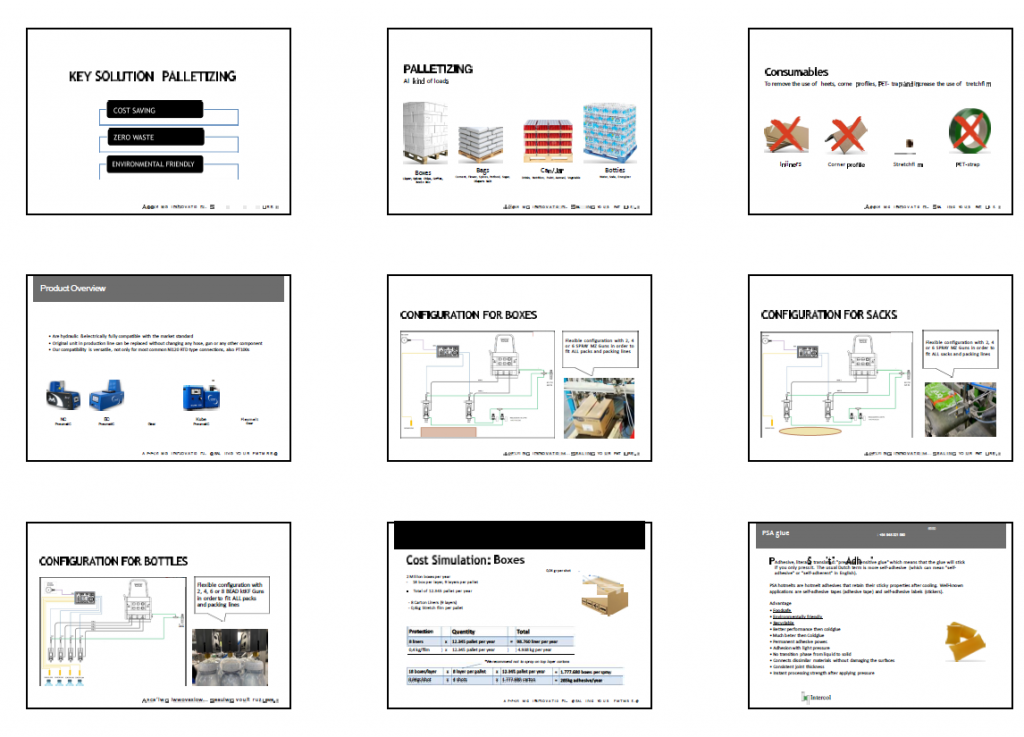 Adhesive for palletisation