Adhesives based on natural and biodegradable raw materials ensure that transport packaging becomes sustainable and can be included in circuits where both recycling and disposal of the materials becomes as environmentally friendly as possible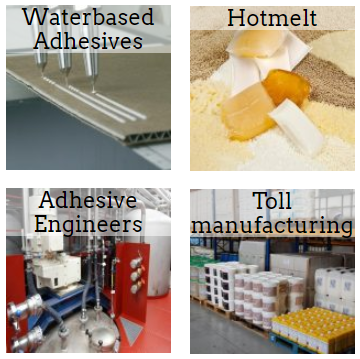 Packaging adhesives
Intercol has in recent years experienced increasing demand for their biodegradable adhesive solutions for a wide range of industries. Among other applications, the packaging industry in general, specific glues for breweries, food companies and pharmaceutical companies use environmentally friendly adhesive products.
Developing and production
Biobased and biodegradable raw materials can be combined with food grade adhesion promoters, defoamers, wetting agents and other foodsafe additives.. Industrial adhesives and special adhesives, can be protein, starch, or synthetic based.
Assembly adhesives
These are all products that are used in a wide range of industries and industries such as the construction and assembly industry, in the filter and hygiene industries. And so also at packing plants, in the pharmaceutical industry and at breweries.  
Environmental adhesives
Intercol has been focusing on the environment since the company was established, because all kinds of waterbased adhesives were improving the circumstances of workers in factories.
No microplastics
The label, packaging and pharmaceutical industry require increasingly adhesives products that are completely bio-based and biodegradable.
Until now plastic-based adhesives are most often used in cardboard closure, sealing, tray travel and palletizing in production companies and in packing plants. But there are developments, in combination with some machine adaptions, that can save the environment and costs!
Cardboard adhesives
Although cardboard, trays and transport packaging consist of biomaterial, the adhesive is most times a synthetic based product, at this moment, biobased, compostable and biodegradable adhesives are available
Dutch adhesive supplier with ISO certifications
Intercol has been ISO 9001 certified.
Labelling adhesives
In addition to biodegradable adhesives for, for example, packaging, labelling adhesives are already long established as biodegradable casein glues, which is based on milk.
It is still casein that is the starting point for these adhesive solutions. And these are solutions that have the property, among other things, that the applied labels adhere to the bottles, even when beer and soda are cooled in ice water.
Today we have label adhesives based on casein, synthetic, dextrin, starch and hot melt for labeling glass, PET, metal and paper packaging. And then we have a great knowledge of most label paper types. We ensure the right combination of paper and glue types so that the adhesive capacity and thus the overall solution are of the highest quality possible.