Hot melt glues are rapidly growing as industrial adhesives, in favour of waterbased and solvent adhesive systems. It's quick setting, solvent free and have a very wide application area.
Other advantages are:
Rapid drying and curing
Long shelf life
Low environmental impact
Minimal waste
Applicators are simple and low-cost.
No shrinking, like water and solvents vapourizing
Tamper-resistant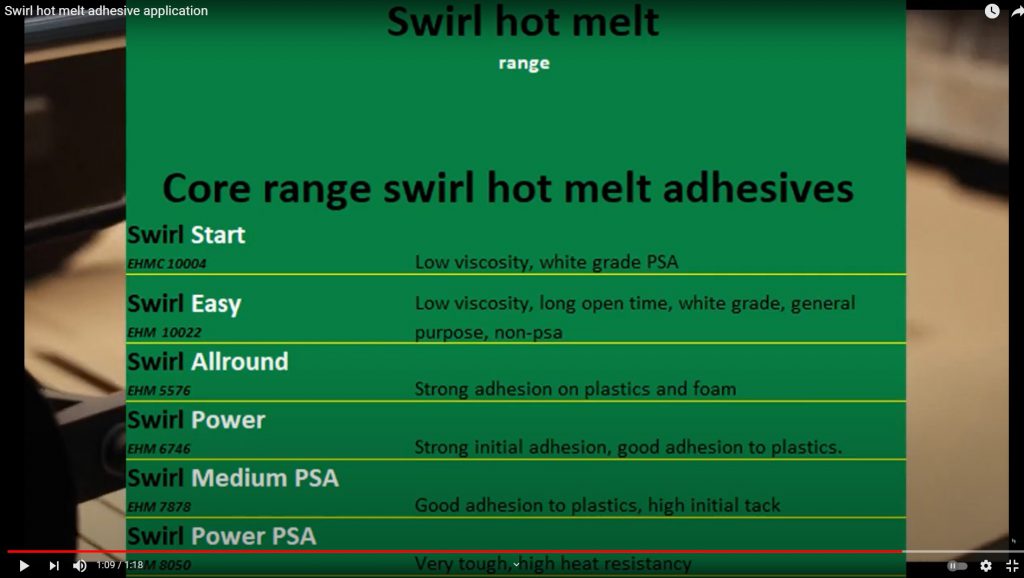 Quick setting because of fast cooling
Most hot melt adhesives are applied at 160°C with special equipment, most known are Nordson, Robatech and Valco Melton. Hot melts are also availabe for use with 11mm glue sticks and other shapes.
Possible disadvantages
Being applied at 160°C may cause a thermal load of the substrate, even as heat can weaken the adhesive bond. Spraying a PSA hot melt adhesive may be a solution to prevent heat on the substrate.